CleverReach Blacklist Items
Blacklist items can be global or for a specific recipient list/campaign. To create or delete blacklist items, first navigate to the tab CleverReach Accounts in Salesforce. From the list of your CleverReach Accounts, select the account with which you work: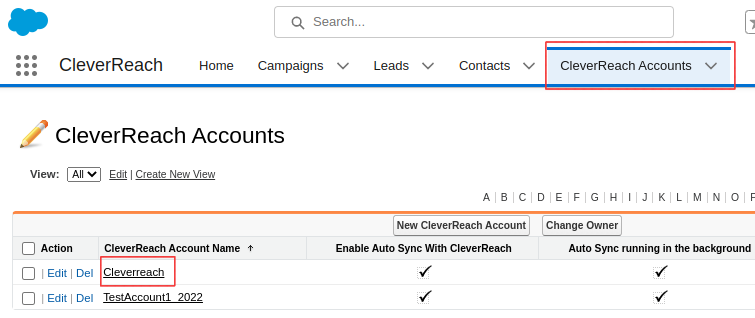 In the account's details, scroll down to the CleverReach Global Blacklist Items and click Manage Blacklist Items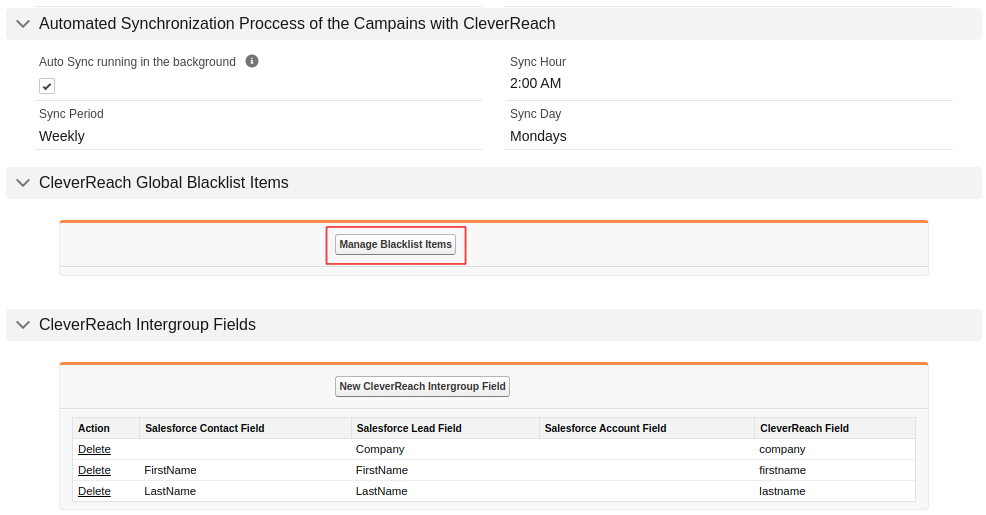 There are two sections in the screen for managing blacklist items; one for the global, one for the recipient list/campaign specific blacklist items. From these sections you may create or remove blacklist items from CleverReach.
Global blacklist items
If you want to create a global blacklist item, enter the email address in the empty field in the corresponding section and click on Create in CleverReach.

All existing global blacklist entries are listed in the lower part of that section. To remove an entry, click on Remove in CleverReach. It will be removed from the list in Salesforce and in CleverReach.
Campaign blacklist items
If you want to work on blacklist items for a specific recipient list/campaign, select the campaign from the dropdown.

This is recipient list/campaign specific, besides that, it works similar to the global blacklist items.