Reference sources

---
The app is listed in Salesforce AppExchange and can be installed from there.
System requirements
---
At least a Salesforce Sales Cloud (Lightning) Professional license.
Execution of the installation
---
1.Select in the AppExchange the Get It Now button on CleverReach site.
Note: If you install the App in a Sandbox, replace the www.salesforce.com part of your Installation URL with test.salesforce.com.
2. Enter username and password for the Salesforce organization where you want to install the app and click Login.
3. Select Install for Admins Only and then click Install.

4. You will see a message describing the progress.
5. When the installation is complete or takes very long, a confirmation message is displayed. Click Done.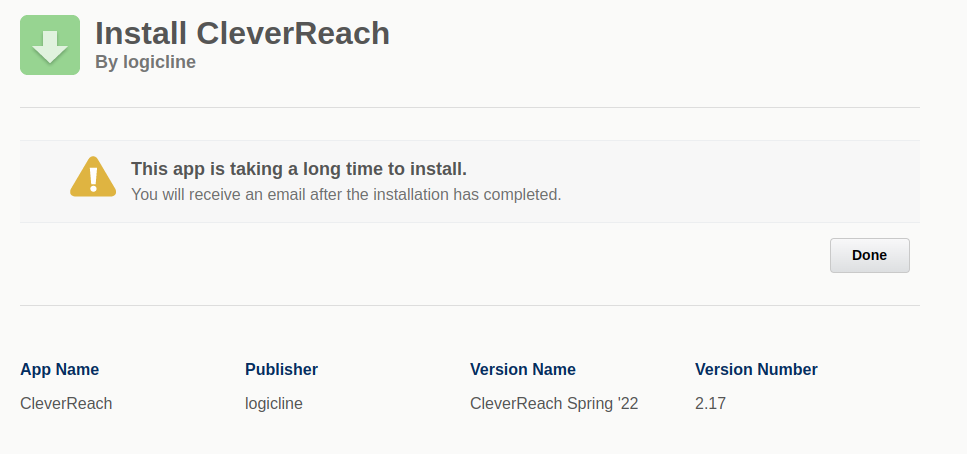 You'll receive an email message when the installation is complete.
Assign user(s) to the app
---
To use the App the Marketing User or System Administrator profile as well as the Marketing User Checkbox on the User Detail page must be assigned to the user in Salesforce. In addition, the CleverReach permission set needs to be assigned to the user.